Nedávno mě kontaktovali pořadatelé konference Agile Testing Days v Německu, a nabídli mi stát se ambasadorem konference. Takze Agile Testing days bude další konference na kterou se letos chystám, a z které se podělím o novinky agilního světa. Zatím to vypadá jako fajn akce. Téma je "Interactive Contribution" a v programu je spousta zajímavých přednášek.
Rychlým pohledem mě zaujala keynote talk Esther Derby: "People and Patterns", a přednáška od Markuse Gaertnera: "I don't want to be called Q any more! – Agile Quality Assistance".
Konference se koná 14-17. listopadu 2011 v Dorint Hotel Sanssouci Potsdam (kousek od Berlína).
No, a kdybyste uvažovali o účasti, tohle je promo na jeden z mnoha tutoriálů (by Lisa Crispin). Usuďte sami.
---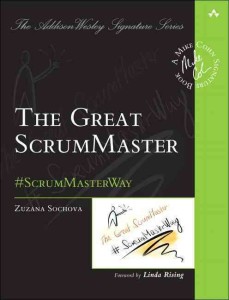 Naučte se, jak transformovat firmy, měnit firemní kulturu a leadership pomocí Agilního & Enterprise Koučinku. Podívejte se na vypsaná školení zaměřených na Agile a Scrum na Sochova.cz. Pořiďte si kopii populární knihy The Great ScrumMaster: #ScrumMasterWay, Skvělý ScrumMaster #ScrumMasterWay nebo Agilní Metody Řízení Projektů.
---