Protože Agilii pořádáme už déle než rok, rozhodla jsem se, že se tentokrát pokusím změnit formát této akce a udělat jí zajímavější a jinou. Dubnová Agilia bude organizována formou 'Lighting talks', tedy krátkých 10min příspěvků jednotlivých účastníků – včetně diskuze. Tématem může být cokoliv, agilní praktiky, zkušenosti, nové metody, doporučení,… . Je to jen na Vás.

Kdy: Středa 14. Dubna v 18:30 / Wednesday April 14th, 6:30pm
Místo: Al Cafetero, Blanická 24, Praha 2.
Program:
1. Michal Aichinger – Od Scrumishe pro maintanence ke Kanbanu/ From Scrumishe for maintanance to Kanban [Seznam]
2. Eduard Kunce – Koucink a agilni metody / Agile and Coaching [CA]
3. Lubos Racansky – Osm sprintů produktového vývoje / 8 Sprints of Product Development [AspectWorks]
4. Igor Kopriva – Od waterfallu ke Scrumu / From Waterfall to Scrum [CA]
5. Rudolf Kutina – Flexible IT in Agile world – Dynamic Data Centers
Přijďte se podívat a zapojte se do diskuze.
---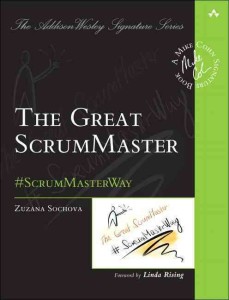 Naučte se, jak transformovat firmy, měnit firemní kulturu a leadership pomocí Agilního & Enterprise Koučinku. Podívejte se na vypsaná školení zaměřených na Agile a Scrum na Sochova.cz. Pořiďte si kopii populární knihy The Great ScrumMaster: #ScrumMasterWay, Skvělý ScrumMaster #ScrumMasterWay nebo Agilní Metody Řízení Projektů.
---