Protože více hlav více ví a protože potřrebuji data pro svou disertační práci, chtěla bych všechny poprosit o vyplnění dotazníku zaměřeného na Vaše zkušenosti se zaváděním a používáním agilních metod. Výsledky zveřejním na tomto blogu začátkem roku 2010. Diky za spolupráci!
Výsledky se dočtete tady.
Please help me to get data on agile adoptin process. The results will be used in my dissertation thesis and will be published on this blog at the beginning of 2010. Thanks!
Dotazník Jak začít pracovat Agilně (Agile Adoption Survey) 2009
The results can be found here.
---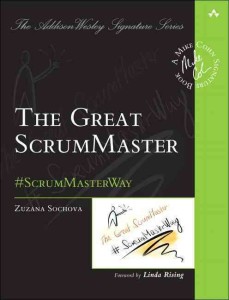 Naučte se, jak transformovat firmy, měnit firemní kulturu a leadership pomocí Agilního & Enterprise Koučinku. Podívejte se na vypsaná školení zaměřených na Agile a Scrum na Sochova.cz. Pořiďte si kopii populární knihy The Great ScrumMaster: #ScrumMasterWay, Skvělý ScrumMaster #ScrumMasterWay nebo Agilní Metody Řízení Projektů.
---