Ideálně byste měli podpořit soutěživost. Je-li to možné, sestavte týmy dva. Neměly by být ani moc malé – to by omezovalo znalosti a spolupráci v rámci týmu, ale na druhou stranu ani moc velké. Ideálně tak asi 5-10 lidí. Podaří-li se Vám sestavit týmů více, nezapomeňte na komunikaci mezi nimi. Jednou z dobrých praktik je pozvat vždy zástupce druhého týmu na Scrum. Tím se zajistí kontinuita informací mezi týmy, a zároveň umožní sdílení zkušeností a znalostí mezi týmy.
Koho do týmu? Tak určitě někoho na úrovni systém engineera/architekta, několik vývojářů a testera. Aby to fungovalo, nechte testery spolupracovat už na návrhu funkcionality a od počátku procesu připravovat test designy a automatické testy aby se funkcionalita mohla nezávisle vyzkoušet hned, jak ji vývojáři napíšou.
---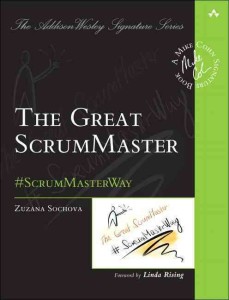 Naučte se, jak transformovat firmy, měnit firemní kulturu a leadership pomocí Agilního & Enterprise Koučinku. Podívejte se na vypsaná školení zaměřených na Agile a Scrum na Sochova.cz. Pořiďte si kopii populární knihy The Great ScrumMaster: #ScrumMasterWay, Skvělý ScrumMaster #ScrumMasterWay nebo Agilní Metody Řízení Projektů.
---